Results Miniyachts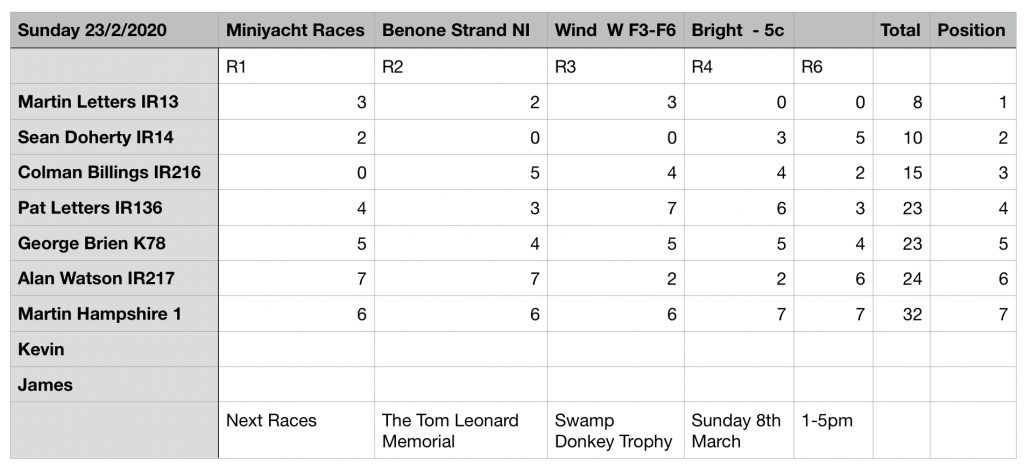 Great weekend on Benone beach, no shortage of wind. A bright and breezy weekend with great sailing and craic on and off the beach.
Saturday was wild but dry and bright with winds of 30 mpg and much stronger gusts. The challenging conditions made for great practice and rig testing as well as plenty of fun.
Sunday – Miniyacht Races.
Forecast for Sunday was always a big question with the ever changing predictions all agreeing on winds of over 25mph up to 40mph but differed on deciding if it would be sunny or wet, cool or freezing !
In the end it was F3-6 and dry and sunny ( mostly ) and those who travelled and were not put off by forecasts were rewarded with a super days sailing and racing. Thanks to the Racemaster and race officials, Robert Finlay, Tristyn Whitehead and Aidan Doyle.
Next outing is Carts and Coffee social day on Bettystown Beach 7th March ( Day Landsailing Taster experience available on 7th ).
March 8th is the Tom Leonard memorial trophy, the Swamp Donkey Trophy. This is an afternoon of fun races for any Miniyacht owner on Bettystown beach held to commemorate our late friend and Chairperson Tom Leonard. 1-5pm March 8th.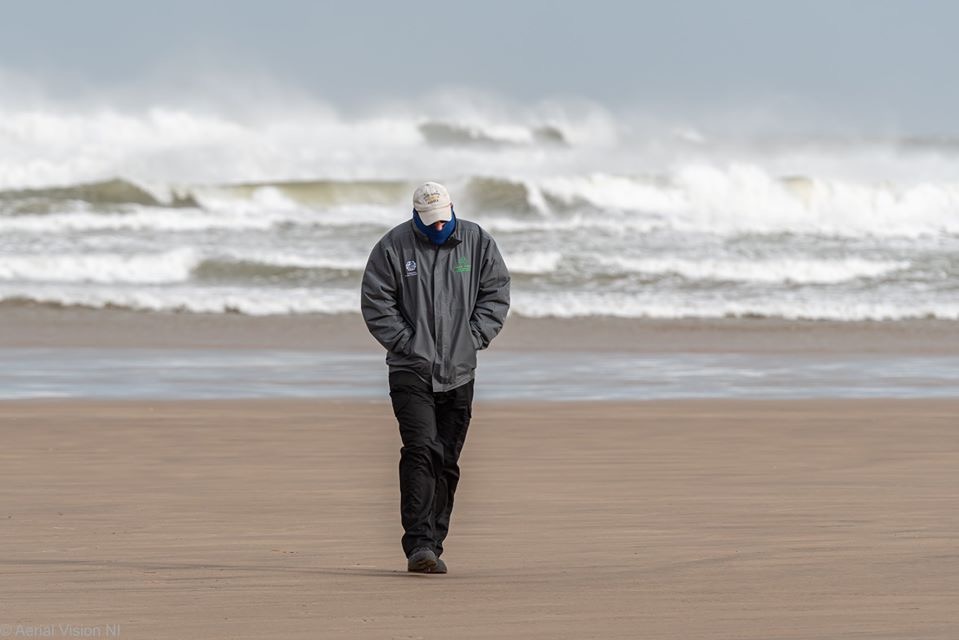 New members always welcome, tuition provided. Thanks to Nigel McFarland for the above images and Ken Cox for those below, images are available from both photographers.
Comments
comments