Fun Times are Back ! Autumn 2016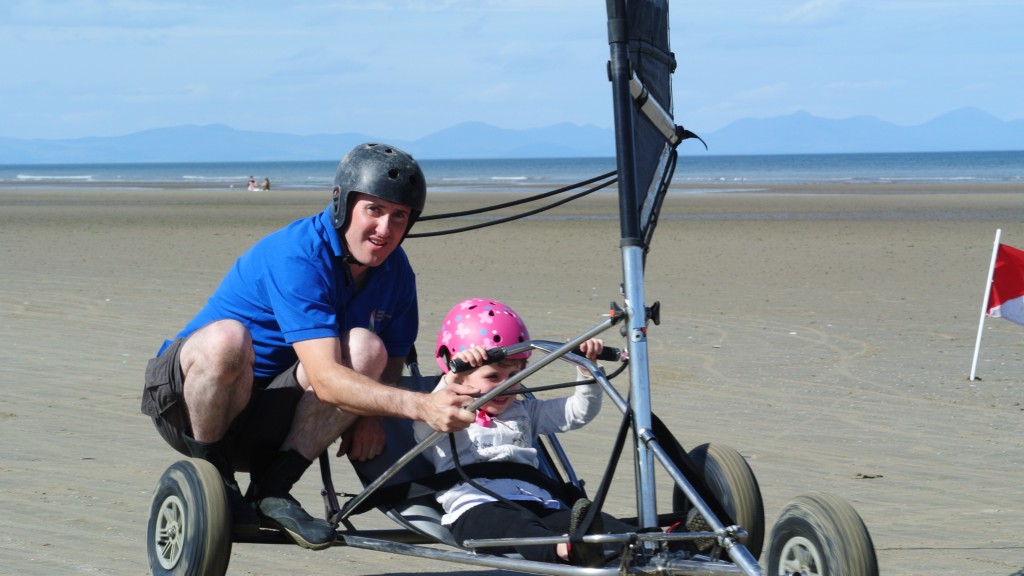 IPKSA Chairman, Tom Leonard
Dear IPKSA members,
I just wanted to say a few words as the 2016/2017 season is about to start.
Firstly I would like to thank our outgoing chairman Pete Stinson. Pete has been a very successful chairman and I hope to emulate his success as much as I can. Pete did an amazing job over the last two years. Pete worked tirelessly ensuring we had two excellent racing seasons and bringing about various changes and ways of getting visibility for the IPKSA to attract new members. He also organised participation at new events such as the Battle for the Bay which the IPKSA has successfully attended for two years now. Well done Pete. On behalf of all the IPKSA members I would like to thank you for your tireless service. We hope to see you back soon.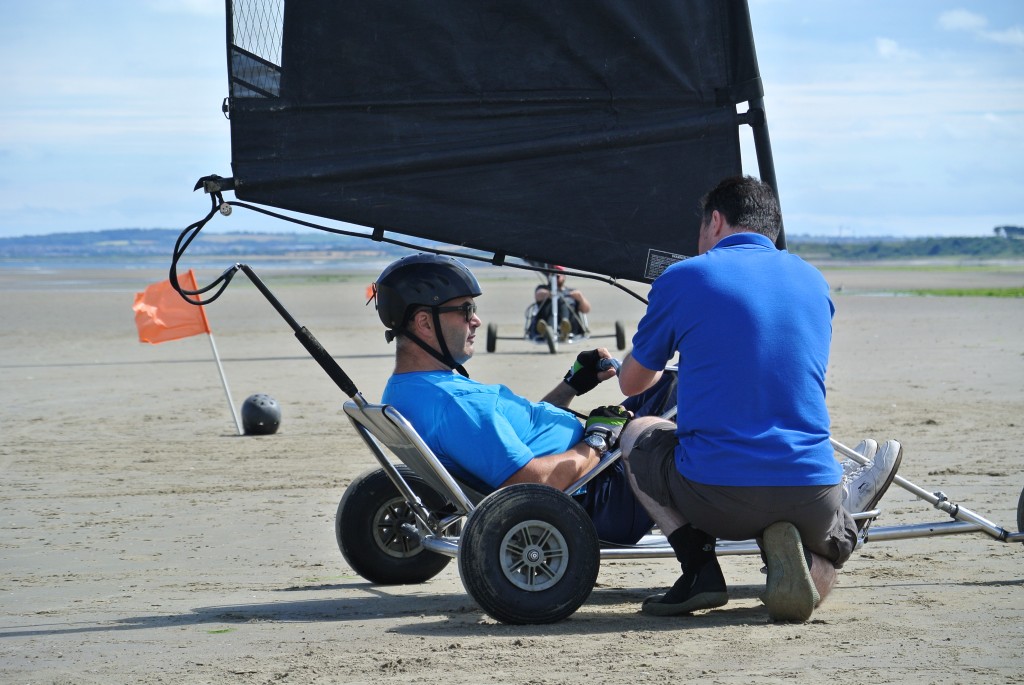 I would like to welcome our new members as we start the new season. Some of whom have joined as an result of attending open days held over the summer. Summer is normally a quiet time for us, but participation at the Drogheda Maritme Festival, Battle for the Bay and the Downhill Kite festival this summer has allowed us to share the sailing and kiting experience with over 150 people. These events take a lot of effort and commitment from IPKSA members and I would like to thank each and everyone that gave their time and equipment over to make these events a huge success. Take a bow everyone. You earned it!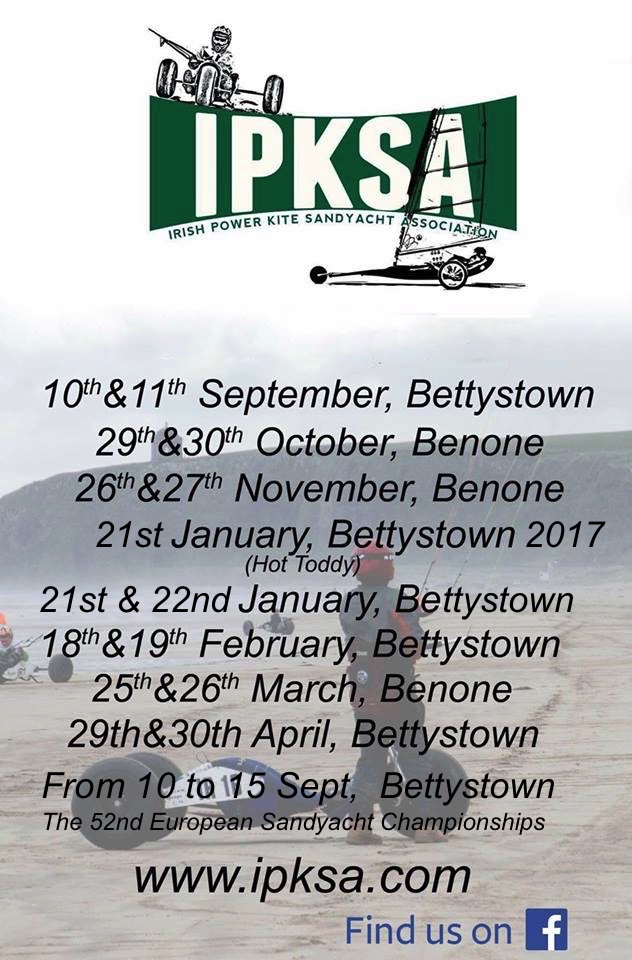 As we start the new season, our thoughts are also firmly focused on the 52nd European Sandyacht Championships (EC2017) which will be held on Laytown and Bettystown strand. The IPKSA together with our partners, Meath County Council, Boyne Valley Tourism and our sponsors are very excited to have Class Standart, Class Promo and the Miniyacht Classes come to the east Coast of Ireland.
EC 2017 will mark the first major International Sandyacht competition to be held on the island of Ireland since the 21st European Championships were held in Newcastle, County Down, Northern Ireland in 1983. The IPKSA is delighted to be organising the European Sandyacht Championship 2017 and to be bringing the FISLY family to our beaches to sail, have fun and enjoy all that the Boyne Valley region and the island of Ireland has to offer.
Our very own Alan Watson (FISLY President) has been instrumental to date in securing the EC2017 for Ireland and getting the ball rolling in terms of the planning, organisation and development for the event. We now have one year to go before the event and there is a lot more to do. We have a huge task ahead of us to organise a championship and present a team of pilots to represent the home country in each of the classes.
We will have a committee meeting at our event in September to outline progress to date and plan the coming year and associated activities.
Lastly, we have Sandyacht and kite buggy pilots representing Ireland and the IPKSA at two events this September, namely:
Kite Buggy Four Nations Challenge in Hoylake Sept 7-11
Robert Finlay and Aidan Doyle in Class 8.
51st European Sandyachting Championship in Brettville sur Ay, Normandy, Sept 24 – 30th
Alan Watson, Vincent Clarke, Colman Billings (Class Standart) and David Meeke Class 5 Promo).
We wish you all the best of luck at these events.
For everyone else, we hope to see you all at Bettystown for our first event on 10/11th September.
Regards,
Tom Leonard IR S191
IPKSA Chairman
Comments
comments