Recruiting – IPKSA members are seeking to recruit new pilots to sail and train for International Competition in the One Design STANDART class sandyacht. The Standart Team use the Co.Meath coast almost exclusively for training and racing.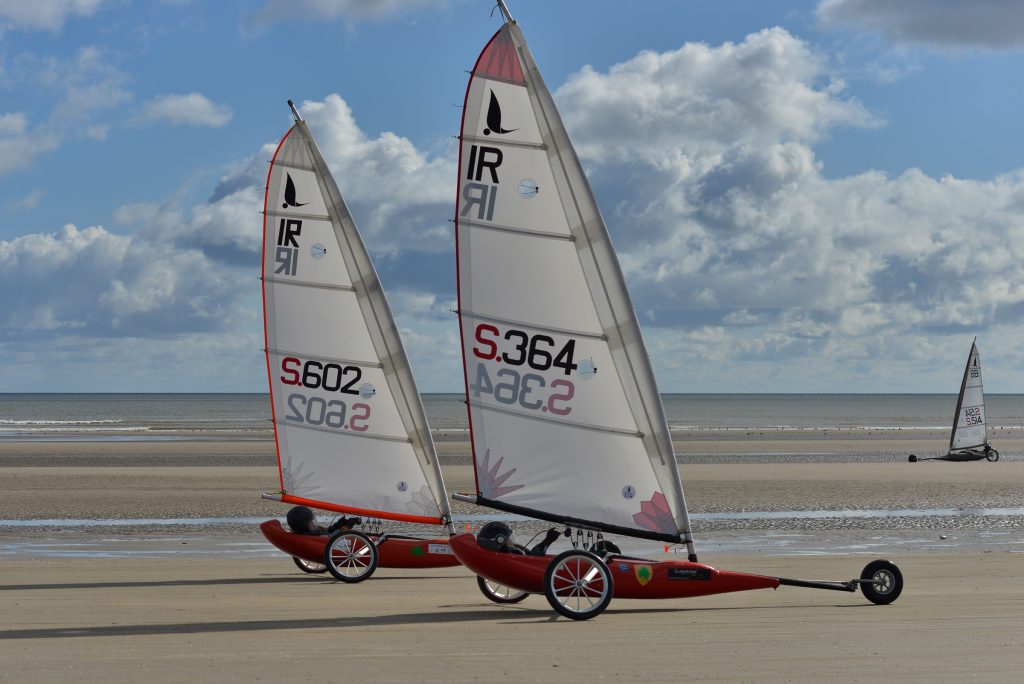 As a long established one design the STANDART class attracts pilots across all age profiles and gender. The International Class has a reputation for its involvement of multi generational family participants and worldwide friendship. If you are interested in getting involved contact us.
Press PLAY to see some some video action of STANDART racing and other classes to, in Ireland
Above: Bettystown Beach, Co.Meath. Press the white triangle in the centre of the image to play the video. Press HERE for the official STANDART specifications.
Also, we are constantly seeking new recruits wanting to become involved in National and International Miniyacht ( small sandyachts ) and Kitebuggy racing, let us know if you are interested in becoming involved either by sending an email or starting a conversation on our facebook pages.
Comments
comments