Next  
EVENT DATES 2017 -2018:  I wish all our members and new members fair winds, great sailing and lots of fun during the coming 2018 season.
Regards, Tom Leonard,  IR S191 ,    Chairman – IPKSA
2018    January 27th -28th Bettystown   February 24th – 25th Bettystown    March 17th – 18th Benone    April 7th – 8th Bettystown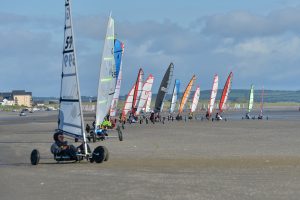 The IPKSA have the second round of racing in their 2017 – 2018 series on NOVEMBER 11 & 12 on Bettystown Beach.
If you ever wanted to try it then come along on Saturday Nov 11th 9.00am as the IPKSA members are there to help you experience the sport. Power Kiting is also an option.
Comments
comments