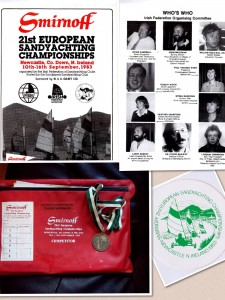 Ireland hosted the 21st Sandyacht European Championships in 1983, an event that made a lasting impression of Ireland with many of the pilots. Every year when IPKSA pilots attend the European Championships pilots and their families come up to the Irish Team and say, I was there, I was at the last Euros in Ireland, it was great ! When are we coming back?
IPKSA also hosted the 2005 Class 8 (KiteBuggy) European Championship, a class that also wants to return to Ireland for a Championship.
If you have any photographs of the event we would love to share them.
Some of the results can be found here, http://www.the-sports.org/sand-yachting-european-championships-1983-results-medals-s22-c0-b0-g285-t8464-u48-v3.html2
Comments
comments